Prepare Your Home To Sell This Spring
The Santa Barbara real estate market might be red hot, but that doesn't mean you can't ensure an even bigger sale price for your home.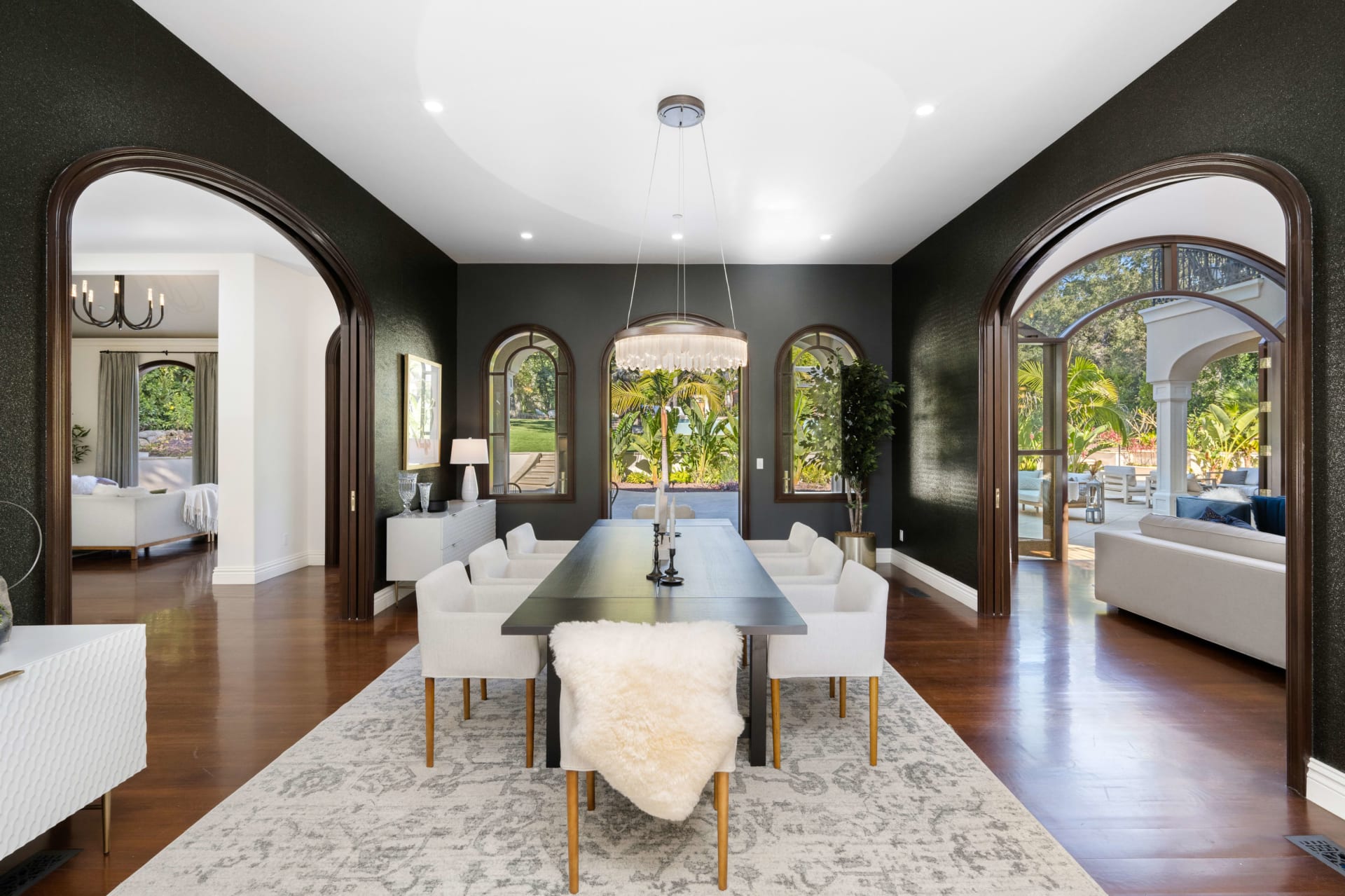 Chances are, you've heard the news about Santa Barbara homes: They are selling for record prices. We initially saw a dip in the average sale price, which many thought signaled a cooling off period. But as I mentioned last week, the prices of Santa Barbara homes would again pick up, and have they ever.
Despite rising sale prices and home appreciation, you still need to do the basics in order to attract enough buyers to your home to help you take advantage of multiple offer scenarios. Settling for less than you deserve is not an option. So let's talk about ways you can prepare your home to sell for the absolute maximum this spring.
Survey Your Home's Condition
Your first step is to assess your home objectively. While this sounds easy, most homeowners have a hard time doing this. Our homes are more to us than commodities. What we think a buyer wants isn't necessarily the case. For example, you might think the mural painted in your children's room is beautiful. But this is subjective. Buyers prefer homes with muted tones so they can envision their own life happening inside and out. This is why having a top selling Santa Barbara Realtor conduct a true home value assessment is essential. Even in a seller's market, sellers could leave thousands on the closing table by allowing their emotions to overcome what the facts are telling them.
Also, be sure to have the structure of the home assessed. It may not seem like anything currently, but those things we call "character" could end up killing your sale at appraisal, or even force you into fixing something for thousands more than usual. Many small repairs can cost you a few hundred dollars and a little bit of elbow grease, as opposed to bringing in an expensive contractor to fix the problem.
Interview Real Estate Agents
While of course I feel that I am best situated to help you, you should interview at least 3 agents before hiring one. There are some important questions you should ask. Not simply their sales numbers. Ask them to show you their marketing plan for your home. Discuss what methods they'll use to promote your home to be shown to the most buyers possible. Simply throwing a sign in your yard and putting the house on the MLS isn't going to bring the maximum number of offers.
Ask any potential Realtor you interview about their use of platforms other than Zillow to sell your home. If an agent won't invest in selling your home, you want to look elsewhere. Agents these days should be using social media platforms such as Instagram and Facebook to promote your home actively.
Pack Up Ahead of Time
With the speed at which homes are selling, it is helpful to be prepared by packing early. The vast majority of your items won't be needed in the sale process. While staging may LOOK like putting a lot of things in a room, often the opposite is true. Clearing out spaces and making sure buyers can see the spaciousness of your home is key. Also, it is important for the professional photographer to be able to capture the essence of your home, not as it is, but how it COULD be for those looking to buy it.
Curb Appeal Still Matters
In the spring, it is always a good idea to handle landscaping, painting, and other outdoor repairs. Get the gutters cleaned. Plant new flowers. Paint your front door. There are simple tasks that you might do every spring that can help liven up your home and give it a "WOW" factor.
In fact, it may not hurt to have a new entry door put on your home. Knowing the trends can help, and when you know the ROI of a front door is 79.4%, it is among the top investments you can make in your home when selling it in spring.
Selling your home might seem easy right now. However, getting absolute top dollar for your Santa Barbara home is a different story. Call Maureen McDermut today to see how a professional and top selling Santa Barbara Realtor can make a difference.