Housing Market Downturn in Montecito: Will There Be One?
News reports from all around the country are pointing to a downturn in the housing market. Rising mortgage interest rates have pushed home buyers out of the market, which has caused many potential sellers to refrain from listing their homes. Inflation has made many consumers more cautious about their spending and has even caused many to stop their home search.
However, there are many signs that the residential real estate market is doing well. Rents are rising, which is causing many renters to consider purchasing a home. New homes are being built at a good pace, increasing the amount of inventory available on the market. Many sellers are still able to list their homes for high amounts and make a profit on their homes, despite the overall decrease in sale prices from the record setting prices in 2021.
So what does this mean for the Montecito housing market? There are many things to consider when looking at housing data. We will explore several reasons why the Montecito housing market is not experiencing a downturn, and what that means for you as you think about your real estate goals for 2023 and beyond.
The Montecito Housing Market Is Different
Housing data takes many different markets into consideration. When you see a housing market report from a news source like "The Street" or Yahoo Finance, they are looking at markets as varied as Detroit and Austin, TX. The reports are looking at the data from suburban, urban, and rural communities in addition to luxury communities. The problem is that these markets all behave very differently at different times for very different reasons.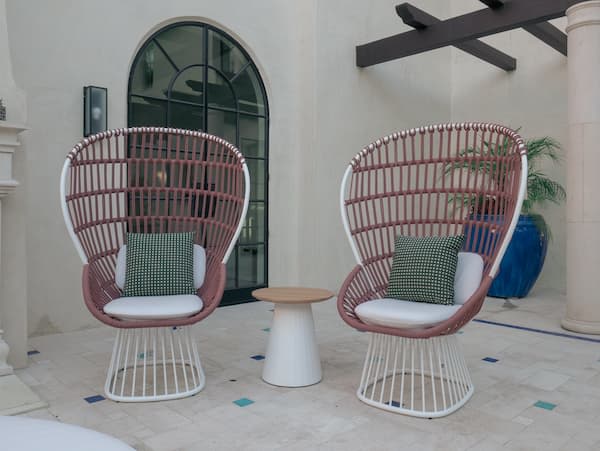 For example. home value appreciation rates is one measure of the health of a housing market. In Detroit, the appreciation level was up by 16.1% for the previous month while Austin saw a 12.8% decrease in housing appreciation, according to data obtained by Redfin. In Montecito, housing prices have been dropping, but the previous appreciation in the luxury market has helped sellers still profit from the sale of their homes. This is not the case in Austin, where many are losing money when they list their home.
What makes Montecito different from other larger real estate markets like Detroit or Austin, but also different from other suburban real estate markets? There are many factors that play into this, but one of the major ones is the home pricing itself.
Market Forces Act Differently In Montecito
One of the major factors at play in the national housing market is the mortgage interest rate. As the Federal Reserve has fought to beat inflation and create a "soft landing" situation, they have raised interest rates several times. This has created a higher overall mortgage interest rate, which has spooked many buyers, as they were previously used to low interest rates.
So you can understand how an increase in rates would cause some potential home buyers to pull out of the housing market. Some luxury markets are even susceptible to this due to the prevalence of Jumbo loans. However, due to the average wealth of Montecito homeowners, mortgages are very rarely used to purchase homes. Most transactions are done by cash, as it saves money in the long term. Buyers in most markets do not always have this luxury so they are impacted by the increases and decreases in the mortgage interest rate.
Montecito homes are also often owned as projects for celebrities, such as Ellen DeGeneres, who has bought and sold several homes in Montecito over the past few years. When looking at a home as a project or investment, your thought process is different than if you are looking for a home you will live in year-round.
Selling Your Home in Montecito in 2023
So is selling your home in Montecito in 2023 a good idea or should you wait? Economic indicators point to a good end to 2023, especially in real estate. As inflation continues to subside and employment remains relatively stable, there will be many buyers looking for a home in a dynamic and exciting community like Montecito.
However, it will be your best bet to hire a Montecito real estate expert to help you list and sell your home. As buyers continue to look online first, understanding your digital curb appeal and how it impacts the offers made on your home is crucial. Contact Maureen McDermut and Associates today for a strategic gameplan to sell your Montecito home this year.