Should I Buy A Home In Santa Barbara In Autumn?
This is a frequently asked question. Many real estate markets succumb to seasonality, and there are definitely some seasonal differences in Santa Barbara between fall and say, summer, for example. However, the Santa Barbara real estate market is unlike many others both in California and nationwide. Let's discuss why this is the case and how you can find your dream home in autumn.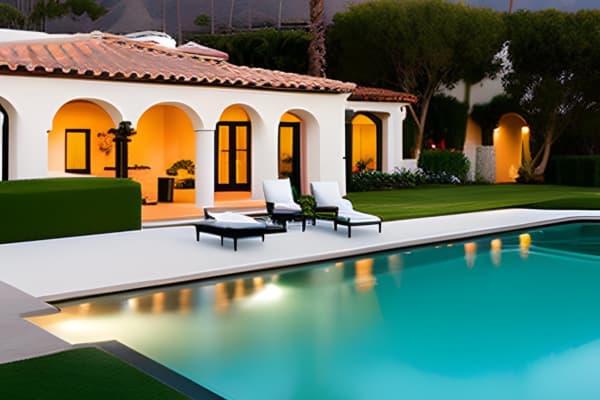 What Happens in Other Markets During the Fall Months?
First, it might be helpful to discuss why the majority of what you read online is down on buying a home in autumn. Many real estate markets are significantly impacted by the seasons, with many agents even telling their clients it is best to wait until spring and summer if they are considering shopping for a home between September and November. But why is this? There are several reasons, but the main ones have to do with weather.
According to a recent article, the reasons why some real estate professionals tell clients to hold off mainly have to do with weather. Agents in the Midwest, for example, say that the ability to have good curb appeal is greatly diminished in autumn, which leads many homebuyers to look at some homes in a negative light. Alex Caras, a top selling Chicagoland Realtor said "In Chicago, fall can be a slow time in real estate. Many of those considering selling their homes are holding off until spring or summer, when they can showcase their landscaping and other exterior features." This could cause prospective buyers to pass by a home because the photos are not as stellar as they might be in the summer.
Another major impact weather has on homebuying in other markets is the fact that poor weather can reduce the amount of time a new homeowner has to make some home improvements. "For safety and other considerations, we won't schedule many roofing jobs in fall, and even less in the winter," Fenton, MI roofing contractor Mike Larsen of Larsen Roofing told us. "The reality is, in Michigan, spring and summer are the months when you want to get your roof repaired or replaced. We only do true emergency jobs in the colder months."
One other interesting point about seasons and real estate is that your choices as a buyer might be limited in autumn. Because most sellers are coached into listing in the spring or summer (for the reasons mentioned above), there are usually less homes on the market come fall. This can not only limit your choices, but also reduce your leverage when negotiating. This is a fair point, especially in markets where seasonality is a major factor.
Why Seasonality Isn't As Much of a Factor in Santa Barbara Real Estate
Santa Barbara, unlike Chicago or Metro Detroit, does not have the same steep decline in temperatures come October or November. These Midwestern markets are subject to brutal weather changes, sometimes involving ice storms, snow and other unpleasant weather events. This of course makes the homebuying journey and experience far less fun for prospective buyers. However, in Santa Barbara, our average temperatures are comfortable throughout the fall months, usually in the 70's. This, coupled with our abundance of sunshine makes the curb appeal issue we discussed earlier a virtual non-factor.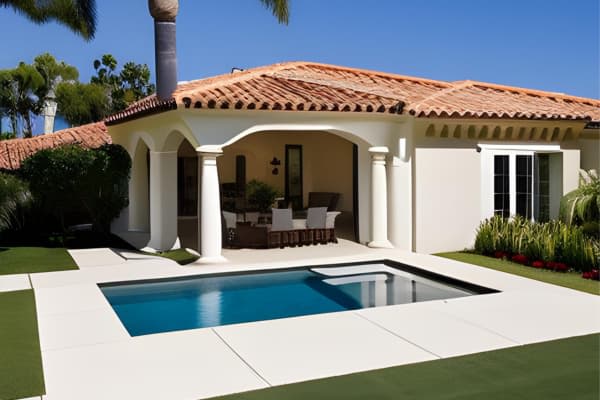 This is also true for home improvements. Roofers in Santa Barbara can work year-round without the problems winter or fall weather can create for those in other states. This is true for landscapers as well, so if you want to make alterations to the exterior of your home, you don't have to wait until summer in order to schedule this work. It is one of the many benefits of buying a home in Santa Barbara.
How Does Seasonality Affect Homebuying in Santa Barbara?
Of course, there are some things that all markets experience when it comes to seasons, and one of those is the school year. It is more complicated to move while school is in session, and most parents do not want to switch schools mid-year. This does usually mean that fewer homes are on the market in fall. However, more recently, this has become less of an issue. Why?
Homes are taking a little longer to sell due to the lower demand caused by interest rate hikes undertaken to combat inflation. As more buyers decide to pause and hope the rates fall, sellers are making more concessions as they attempt to sell their homes. This works in your favor as a homebuyer, especially as you try to negotiate the price of the home.
This also means that one other major point brought up in the article on Yahoo Finance is not as much of an issue. Mainly that the home you saw in July will have been purchased by the time you make a move in October. Granted, most homes will have been bought by then, but many will not, and the lack of inventory available in the fall won't be an issue in 2023 the way it has been in recent years.
Ready to start your Santa Barbara homebuying journey? Contact Maureen McDermut today to help you land your dream home, no matter the season.