How To Sell Your Montecito Home For More Money
Montecito, California is synonymous with luxury, exclusivity, and some of the most desirable real estate in the country. Selling a home in this affluent market requires not just a good strategy but an exceptional one. Here are essential tips to help you sell your Montecito home for more money.
Understand The Montecito Real Estate Market
Before listing your home, it's crucial to understand the Montecito real estate market. Montecito is known for its high-end properties and discerning buyers. Work with a Montecito real estate expert who understands what makes the area unique and can offer tailored advice on how to position your property effectively. No two Montecito homes are alike, so it is crucial to have an agent that understands the nuances of pricing your home correctly.
Enhance Your Digital Curb Appeal
First impressions are everything, especially in a market like Montecito. In 2023, nearly every buyer is looking at homes online before even calling their agent. So not only should you make exterior improvements, but interior remodeling may be a wise decision, according to a recent article in U.S. News & World Report about digital curb appeal.
Invest in landscaping that complements your home's architecture and adds to its overall allure. Consider façade improvements like fresh paint or upgraded lighting fixtures to make your property stand out. When it comes to the interior, select items that complement your home. If you have a mid century modern home, then it makes sense to invest in fixtures that are period-appropriate. And always ensure your home is staged for photography.
Upgrade Interiors for Luxury Appeal
While on the topic of your home's interior, it is important to remember that a home buyer in Montecito expects luxury. Ensure your home meets these expectations. Focus on key areas like the kitchen and bathrooms. High-end appliances, elegant countertops, and smart home features can significantly increase your home's appeal. However, it's vital to maintain the balance between modern amenities and the unique character of your home.
Staging Sells Homes For More Money
Staging can transform how a buyer perceives your property. Professional stagers know how to highlight your home's best features and create inviting spaces that appeal to Montecito buyers. This investment can dramatically impact your home's selling price and time on the market. If your Montecito Realtor isn't offering staging as part of their listing package, it might be time to call another one.
Be Sure To Invest In High Quality Photography
In the digital age, your home's first showing is online. Professional photography that captures the beauty and lifestyle of your Montecito home is essential. These photos should not only showcase the property but also the unique lifestyle that comes with living in Montecito. You may also want to invest in videography, especially to assist in the marketing of your home.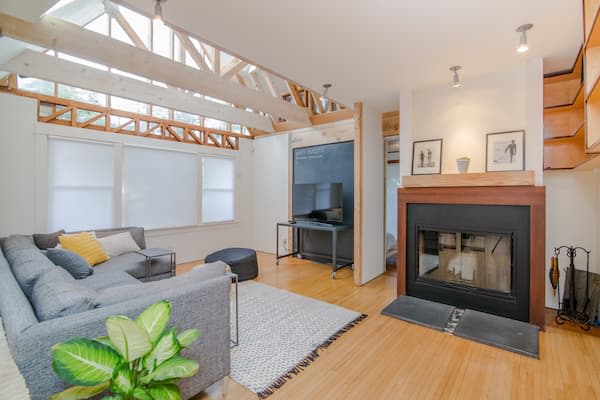 Price It Right
Pricing is a science in Montecito real estate. Understanding the complexities of the market and buyer psychology are crucial elements to pricing your home correctly. It's about striking a balance between attracting buyers and getting the value your home deserves. A local real estate expert can provide valuable insights into competitive pricing strategies.
Multichannel Marketing Will Help Sell Your Home
Leverage both online and offline marketing channels. Utilize high-quality listings, social media platforms, and the networks of local real estate agents. Consider hosting exclusive open houses or private viewings to attract high-end buyers. In short, simply putting your home up on Zillow isn't going to cut it in a competitive real estate market like Montecito.
Highlight The Montecito Lifestyle
Remember what attracted you to live in Montecito? Aside from the house, it was the wonderful community, beautiful weather, and breathtaking views, among many other things. When marketing your home, it is good to highlight these intangibles, as many Montecito homebuyers come from outside California. While Montecito might have a great reputation in places like Manhattan, Chicago, or Austin, it may not always be clear what sets it apart from the rest of California and makes the city so unique.
Brace Yourself For Negotiations
In high-end real estate markets like Montecito, negotiations are part of the process. Be prepared, but also know your bottom line. A skilled real estate agent can be invaluable in these negotiations, ensuring you get the best possible price for your home.
Selling a home in Montecito requires a nuanced approach that appreciates the unique aspects of this market. By focusing on luxury, lifestyle, and strategic marketing, you can maximize your property's value and attract the right buyers. With the right preparation and expertise, you can turn the sale of your Montecito home into a highly profitable endeavor.
If you're considering selling your Montecito home and want to achieve the best possible sale price, contact top selling Montecito Realtor Maureen McDermut to discuss options and learn whether or not now is the time to sell.