Should You Sell Your Home With an iBuyer in Montecito?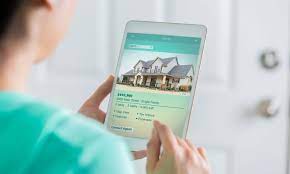 Technology has made much of what we do simpler. From food delivery, to shopping and even healthcare, the technological advances we have seen in the past 5 years have been nothing short of miraculous. Real estate is not immune to this tech infusion. While there are significant benefits to using technology in real estate, there are some platforms out there that can be harmful to homeowners or buyers. One of these newer trends are iBuyers.
What is an iBuyer?
Instant buyers have been around for a long time. They come in many forms, but the basic concept is simple and hasn't changed much. In years past, instant offer companies marketed themselves as a way for homeowners to get their homes sold quickly, and were positioned to buy houses from those in financial distress.
Over the years, they have shifted their focus a bit. They now try to market to homeowners as a way to save money on real estate commissions. Although this is a fallacy, many of those wanting to sell homes think it will help them by avoiding using a real estate agent. The statistics tell a different story, as homes sold by professional Realtors sell for 10% higher than homes sold without one. So even with a 6% commission (industry standard), you still earn 4% more on the sale of your home. In Montecito, that can mean an additional $40,000.
iBuyers have been positioned as the new, tech-driven way to sell your home fast. These companies like OpenDoor and OfferPad use algorithms to determine the price of a home and make an offer. If you accept, the process does move rather quickly. However, the offers tend to be lower than you would receive on the market.
While it might seem wise to use these "convenient" methods of selling a home, it can cause many problems aside from the money you leave on the table.
The Hidden Costs of iBuyers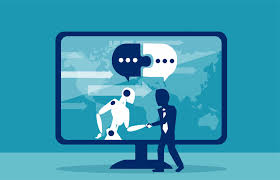 Recently, the state of North Carolina had to discipline OpenDoor due to the way they advertise and provide legal disclosures. The state found that OpenDoor failed to disclose and correct some issues with the property and advertised it had an outdoor pool with hardwood and tile floors when it did not.
The lack of care during a real estate transaction can often result in lawsuits and other problems. While this might not impact you directly as a seller, it is important to note that selling your home to an iBuyer could result in you getting into some legal entanglements as well.
One seller in Portland, OR learned all to well when his home offer DROPPED right before closing. The algorithm that generated the offer updated the information, and the offer came at $50,000 less. Because he had already entered into a contract to purchase a home in Texas and was set to move, he felt he had no choice but to accept and sell his home. This is one of the major problems with selling a home to an iBuyer.
When you want to get the right price for your home and sell it quickly, there is no substitute for a top selling Montecito Realtor. Call Maureen McDermut today.