Although Santa Barbara & Montecito are beautiful places to live, some residents might want to invest in a vacation property. Here are some things to keep in mind before purchasing a second house.
The cottage. The lake house. They went by different names, but many of us have fond memories of a second home we would visit throughout the year to get away from the day-to-day of regular life. Maybe it had peaceful surroundings. Maybe it had a gorgeous lake you could go boating on or use for fishing. Sometimes friends or family would be invited to join in on the fun, or sometimes it was just the immediate family going on a weekend away. Whatever you did there, you might be inclined to buy a vacation home, and it can be a great idea. But what are the things to consider before investing in a second house?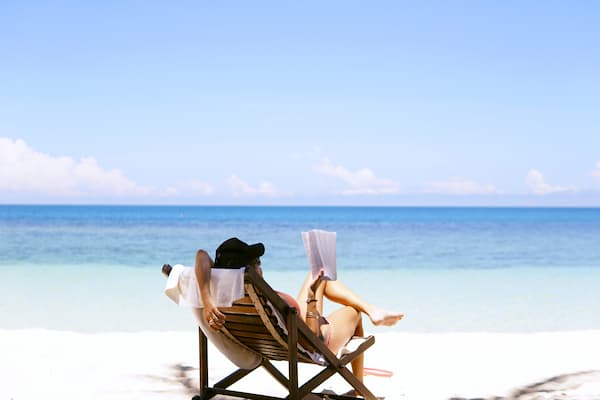 What Activities Do You Enjoy?
One major consideration when purchasing a vacation home is thinking about what you enjoy doing. Do you like to swim or fish? Do you own, or do you plan on purchasing, a boat? If so, then waterfront property might be the perfect idea for your getaway. However, maybe you enjoy peace and quiet and a nice scenic view. Luckily if you buy in Montecito, there are many breathtaking views you can enjoy from tree-lined hills to mountains and more.
The point here is to truly consider what you and your loved ones enjoy and then look for homes that offer you access to those amenities and activities. Also, you might want to think about the size of the property, especially if you live in the city and want to stretch out and relax. You also may want to consider if this will be a cozy getaway or a place to gather extended family and friends throughout the year. This will help you determine how many bedrooms and bathrooms you might want to look for.
Use & Opportunity Cost
One thing to consider about owning a second home is how often you might use it. If you plan on travelling the world in the coming years, then will you really want to invest in a property that you might only use sparingly? Conversely, the rise in popularity of VRBO platforms has made this less of a concern in recent years, but it is still something to keep in mind.
On the flip side of the equation, if you do purchase a home, will you be giving up time to travel and explore throughout over the next few years? Remember that there are costs associated with owning a second home that might cut into the budget for other things.
Costs & Maintenance
Your primary residence has associated ongoing costs. Property taxes, maintenance, HOA fees and other assorted expenses are just the normal cost of doing business when you own a home. Much like your main home, your vacation home will have the same associated costs, and maybe even others that you hadn't anticipated.
Will you be taking out a mortgage to finance the new home? If so, you can expect to pay higher interest on this loan than you might have in years past after several interest rate hikes in the previous 18 months. However, this can also be a benefit at tax time, as you will be able to deduct some of the expenses on your return. Also, when thinking about the costs of a vacation home, it helps to weigh them against the benefits. It is hard to put a dollar amount on enjoyment and having a gorgeous property to keep in the family for generations.
Should You Buy a Vacation Home in 2023?
A home purchase in 2023 is not a bad idea, especially as more buyers back out of the market due to rising mortgage interest rates or inflation. This means you will face less competition for the home you are seeking. Additionally, contrary to the market of 2021, the current landscape is more buyer-friendly, as sellers are not able to necessarily command above market asking prices.
You will have more room to negotiate as sellers eager to move may budge on price and other concessions. A skilled top selling Santa Barbara real estate agent can help you navigate the process.