Is Now A Good Time To Sell Your Montecito Home?
Have rising interest rates and an increase in supply cooled off the red hot seller's market in Montecito real estate?
With all of the 'doom and gloom' news out there about the real estate market, it would be easy to assume that selling your home in Montecito should be put off until the market heats back up again. While many may think this way, selling your home in Montecito now may end up being the best decision you can make. If it has been on your mind to sell, here are a few reasons you may wish to do so sooner rather than later.
1. We May Never See a Seller's Market Like We Recently Did
Historically speaking, housing market fluctuations are always an ebb and flow. However, the market from 2020-2022 may end up going on record as the best it has ever been for selling a house. Price appreciation was at record levels, driven by a lack of housing inventory and extremely low interest rates. This caused buyers to flood the market, which didn't have the number of houses necessary to support the demand.
With the demand being at record highs and supply at record lows, most homes on the market received upwards of four offers or more. Most offers were much above the asking price, and in some markets, homes were being sold for hundreds of thousands of dollars above the asking price.
The point of all of this is to tell you not to wait for the market to return to conditions seen in 2021. Expecting this to happen will only stall you in the process of moving to your next home. If you want to have a discussion about the market conditions as they are currently, and what to expect over the next 1-6 months, it would be wise to contact a top selling Montecito Realtor.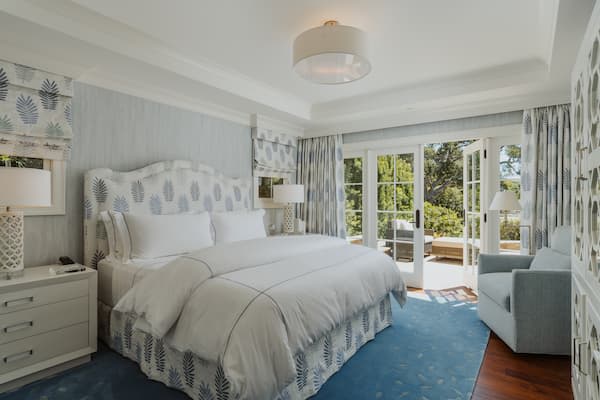 2. Mortgage Rates Will Continue to Climb For The Foreseeable Future
As Fed Chairman Jerome Powell has indicated, we will be seeing a steady diet of interest rate increases over the next few months as the Federal Reserve attempts to combat high inflation. Mr. Powell's goal of achieving a 'soft landing' to avoid a recession is one that can be achieved, but not without some serious pressure on interest rates.
What this means for you is that as you sell your home and search for your next one, your buying power will be reduced if you are looking to mortgage the property. This means that you will pay higher interest rates the longer you wait to make your move. So whether you are looking to downsize from your current Montecito home or purchase a much larger house, you will need to act fast to avoid higher interest rates on your mortgage.
3. Home Prices Will Be Lower For a Short Time
The other side of the equation, the asking price of a house, will drop over the next few months. Markets across the country are seeing price reductions of thousands or even hundreds of thousands of dollars for on-market properties. This may benefit you, especially if you are a cash buyer. If you are in the position to pay cash for your next home, you will have no problem finding a great deal.
However, if you need to sell your home now to be in a cash position, then it makes sense to sell sooner. The more buyers that are pushed out of the market by rising interest rates, the fewer offers you may receive. This also can mean your home will take longer to sell, unless you have an agent that markets homes properly.
A Realtor that understands the value of investing in the marketing of your home is a valuable resource, especially when market conditions change as rapidly as they are currently.
Selling Your Home in Montecito
It takes a skilled agent with a strong network to sell homes in Montecito. With a powerful network of Sotheby's agents and the experience in the market, Maureen McDermut is the go-to choice for savvy Montecito home sellers.