Why a Realtor is More Important Than Ever When Buying & Selling Homes In Montecito
The news about the Montecito and Santa Barbara real estate markets is great. Or awful. It depends on who you ask. With so much news coverage about the market, it is confusing to know who to listen to, or what information is true. The reality is that if you haven't spent a significant amount of time helping clients buy or sell homes, then you're probably guessing, at best. Most of the recent news, however, truly highlights the need to hire a top selling Montecito Realtor if you're planning on making a move in 2022 or 2023.
More Home Sales Are Falling Apart
In June, more real estate transactions were cancelled than at any point since the height of the pandemic. Some news sources are reporting that the market is still red hot, but then the New York Times published this study, showing how many deals fell through in June 2022. What can a potential home seller do to know what to believe? The truth is that while many deals are falling through, that isn't the case in Montecito. Why?
The Times report is based on national numbers from various markets. In most real estate markets, a buyer needs to obtain a mortgage to purchase a home. However, recent rate increases have forced many potential buyers to back out of deals due to personal finance reasons, or because of a recalculation in their mortgage suddenly disqualifying them from the purchase.
Montecito home purchases are almost exclusively cash deals. Because of the high net worth of most Montecito residents, it is almost always a private transaction rather than the open process that occurs in traditional residential real estate. For both of these reasons (deals falling through and private transactions), it is imperative to have a top selling Montecito Realtor on your side.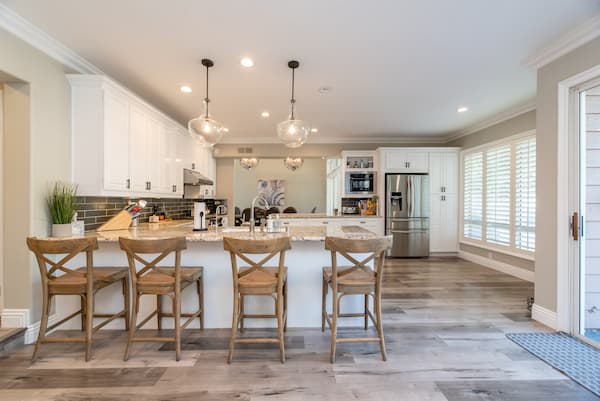 Buyers are Still Competing For Homes
Earlier, we talked about how the real estate market can still be strong, despite the report of transactions falling through. This is because there are still plenty of buyers looking to make a move. The pandemic and subsequent change in working habits caused many people to find their current home wasn't meeting their needs. For many, this meant needing more space for a dedicated office so they could work remotely.
Others, now working remotely, wanted to leave bigger cities like Los Angeles and find more a more secluded and calm environment. For that reason, Montecito and Santa Barbara became highly desired areas for L.A. residents. It isn't just the ultra famous that move to Montecito. Many hard working tech executives also purchase homes here, due to the proximity to L.A. and the quiet and beautiful scenery.
Knowing how to navigate the market is something a professional Realtor knows how to do. When it comes to producing a winning offer, it takes experience. That is why hiring a Realtor to buy a home is just as important as when selling your home.
It is a Different Real Estate Market Nearly Every Day
Changes are constant in residential real estate. No matter where you live, price changes are occurring daily, and it is hard for bust people to keep up on everything. One major reason for this has been the increased activity of investors in many neighborhoods. A change has occurred in the investing world as well.
Not long ago, most investors were individuals buying up foreclosed homes on the cheap, fixing them up and either renting them out or selling them for profit. While this is still the case in many markets, in luxury markets, it hadn't been the case until more recently. Now, reports show that large companies are investing in luxury homes, looking to capitalize on the trend started by Airbnb and VRBO. When someone is looking at renting a house for a vacation, they will want to splurge on something luxurious. Companies like Zillow and others, recognizing this, have been buying homes across the country in luxury markets in order to capitalize.
Now, a trend has started where neighbors are pooling money to keep investors out. In one Massachusetts neighborhood, families pooled nearly $3 million to purchase a home that had hit the market in order to keep it from becoming a rental property, which could have lowered the value of their homes in the long run.
Because of these changes it is important to hire a professional Realtor to help you with your real estate needs. Call Maureen McDermut today if you're planning on buying a home in Montecito or Santa Barbara, or you want to sell your current home for top dollar.