The Real Estate Market Looks Bad-Outside of Montecito
Every news outlet in America seems to be signaling doom for real estate. From the New York Times to the L.A. Times, it seems everyone is predicting that the good times are done, and a market crash is inevitable. However, when you look into different markets, you start to see different stories. For example, Yahoo Finance is reporting that the luxury real estate market is seeing a "flurry of activity." Whereas in certain parts of Alabama, housing prices are expected to drop significantly. So what can you expect in Montecito in the short and long term?
Why Luxury Real Estate Is Surviving The Economic Downturn
It will help to understand how luxury real estate is insulated from the market forces that are impacting the overall real estate market nationally. There are two major factors that are impacting the majority of housing markets across the U.S. One is inflation, and the other is the Federal Reserve's response to inflation.
Inflation is shrinking the spending power of most Americans. With the highest rates since the 1980's, inflation has been averaging about 7% monthly since the start of 2022. In June, for example, the rate of inflation hit 9%. This means that most goods and services were 7-9% more expensive, including necessities like groceries and gasoline. Because of this, many potential home buyers in the mass market have decided to put off their search for a home. This lowering of demand pushes prices downward, which in effect, gives potential sellers less incentive to list their homes.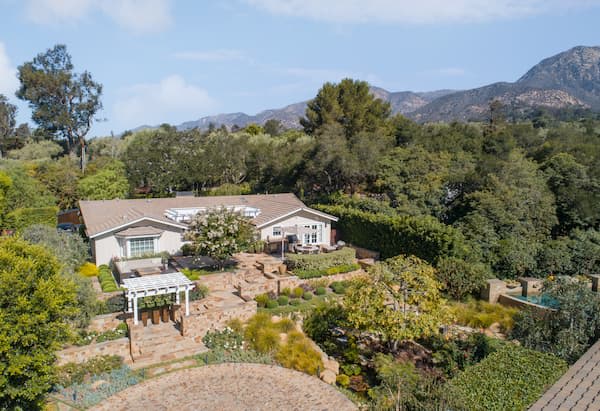 On the other side of the equation, the Federal Reserve Bank has been attempting to curb inflation without causing a recession. The Fed's main response in this situation has been to raise interest rates. While rates are still historically low, they are much higher than they have been in recent years, and are expected to continue to go up. This means that borrowing money has become more expensive for businesses and for individuals. So a family looking to take out a mortgage may now be staring down a much higher interest rate than they were at this time last year. The vast majority of people must take out a mortgage if they want to purchase a home.
Inflation tends to affect the wealthy less than it does those with middle or lower incomes. So the purchasing power of those looking to buy a home in Montecito isn't nearly as diminished as those looking to purchase in Des Moines, IA, for example. Furthermore, most housing transactions in Montecito do not involve mortgages. Most people, such as Prince Harry and Megan Markle or Larry David (some more famous Montecito residents) have enough money to buy their homes outright.
So now that we know why Montecito real estate isn't impacted in the same way as other markets, what does the forecast look like?
Montecito Real Estate in the Short-Term
The next few months look bright for the Montecito real estate market. In fact, 58% of surveyed economists say that they expect real estate prices in the luxury market to increase slightly, with a total of 61% saying they will increase slightly or significantly. 22% say that the prices on homes in the luxury real estate market will remain the same, and only 17% claim they will decrease slightly. This is all according to surveys produced by Warren Buffet's Berkshire Hathaway.
Looking over Montecito home sales in the previous quarter, one statistic that sticks out is the median sale price. Despite the overall market conditions, Montecito single family homes have actually seen their median sale price increase to $6.9 million. This is especially encouraging when compared to the overall Santa Barbara housing market, which has seen median sale prices level off in the past 3 months.
The short term prospects for the Montecito housing market seem bright, But what about the long term prospects?
Montecito Real Estate in the Long-Term
While we see that the short-term trends are expected to look good, long-term trends in real estate are a bit more difficult to predict. Because the traditional market forces don't have the same impact in Montecito that they do in other markets, what can we look to in attempting to make predictions?
History tells us that there can be fluctuations. 2018 saw some significant decreases in Montecito home pricing. This obviously had a lot to do with climate issues. However, this speaks to the unpredictability of the housing market. One of the scarier stories in this current year has been the crash in the cryptocurrency market, in which many high net worth individuals were heavily leveraged.
This tells you that if you are thinking of selling your home in Montecito, the time is now. Hiring a market expert that can get you top dollar for your home is essential,