What Projects Will Help You Sell Your Home Faster, For More Money?
When you are a Montecito homeowner, it can often be difficult to decide what improvement projects to take on. It can be even more difficult to decide if you are considering selling your home in Montecito. Let's look at the best home improvement projects in terms of ROI when selling a property in Montecito.
Updating Your Kitchen Is a Major Project With Major Upside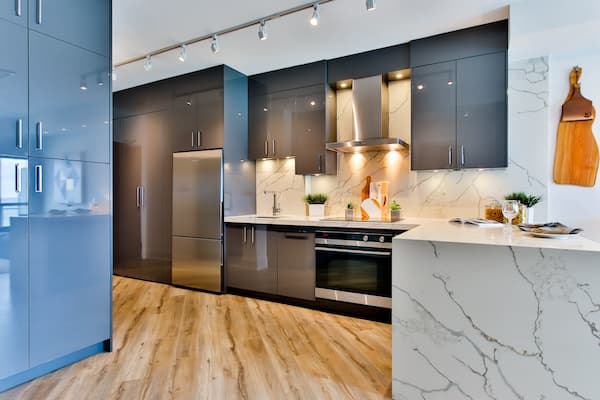 One of the most sought-after features for Montecito homebuyers is a fully-updated kitchen. Many might wonder what to update before listing their home to limit the out-of-pocket costs and maximize your sale price when it comes time to sell. Some trends to keep in mind:
Installing quartz countertops can be a less expensive but still more attractive option for your kitchen remodel.
Quartz countertops are generally less expensive than granite, but they are the most popular countertop material for kitchens. While you might consider more flashy options like butcherblock, marble or concrete, quartz is usually preferred by homebuyers due to the durability and classic look. Installing other types of countertops can become very expensive or too niche to impress potential buyers.
Don't ignore your cabinets. Be sure to replace them or reface them.
Cabinets are one of the items buyers notice first when looking at a home to buy in Montecito. There are many different materials you can choose from, each of varying costs. The best thing to keep in mind when updating cabinets is that as long as the interior isn't damaged, you can usually reface them for much less money. Another tip would be to replace handles and knobs to brushed nickel or rubbed bronze. This will not only impress buyers, but can improve the way the home appears in photographs.
Islands are still something to consider when opening up the kitchen design.
When creating an open kitchen design, it may still be a great idea to consider a kitchen island. However, this will depend largely on the layout of the kitchen currently. If installing an island would reduce the space needed for a breakfast nook or reduce the mobility and flow of the kitchen, then it may be best to forgo it.
While Expensive, Replacing Your Roof Can Achieve 2 Major Renovation Goals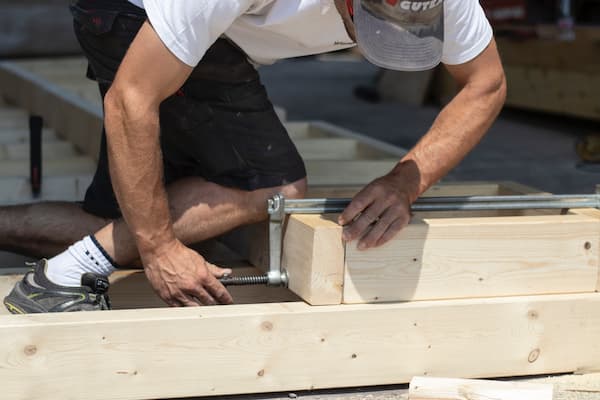 Roofing is one of the more expensive upgrades you can make to a home in Montecito. Roofing materials cost have spiked in recent years, but this doesn't mean it still isn't a solid investment. Replacing your roof can actually provide a good solution to 2 different goals when it comes time to sell.
A new roof can greatly increase both your curb appeal and digital curb appeal, making your home appear even more stunning in photography and online listings. The other major goal you are achieving when you replace your home's roof is putting the buyers' mind at ease. One thing almost every buyer has to consider about the homes they are considering to purchase is how much work the home will need. I am often asked about the age of the roof on the home, as buyers do not want to have to tear off and install a new roof soon after moving in. By having a new roof on your home in Montecito, prospective homebuyers are more relaxed, knowing that one major project is off the books.
Consider different roofing materials to help cut costs
While metal roofs have skyrocketed in popularity in recent years, a shingle roof or even rubber roofing can be a less expensive option that can be just as durable. New shingle materials have increased the longevity of roofs, now lasting up to 50 years in some cases. Even a 30-year shingle is more than enough to help make a buyer comfortable.
Hire a Licensed & Bonded Roofing Company
While some roofing companies might have lower pricing, it does not help to hire a contractor that is not licensed and bonded in the long run. In the unlikely but possible circumstance that the work can't be completed, you may not have any recourse against a fly-by-night roofing contractor. Some costs are worth it, and this qualifies.
Consider Small Updates to Take on Yourself
There are no shortage of small projects that a homeowner can perform themselves in order to reduce labor costs. Some of these projects include: painting your entry door, painting interior rooms, replacing interior doors and installing new cabinet pulls and handles. All of these projects can be completed for simply the cost of materials and a little bit of elbow grease.
Find popular yet neutral colors to paint rooms
Neutral colors are usually best when you are considering selling your home. Different shades of grey are available and can help a buyer envision possibilities for a room. Certain colors convey different messages, but a neutral tone leaves the mind open to the imagination.
Entry doors contribute heavily to curb appeal
You can find no shortage of lists explaining what the trendiest colors for entry doors are. Be sure to study them and find a good consensus color to paint your front door, but be sure it goes well with your exterior design. A bright yellow door might not look so inviting on a home painted black.
Paint It (Your Home's Exterior) Black?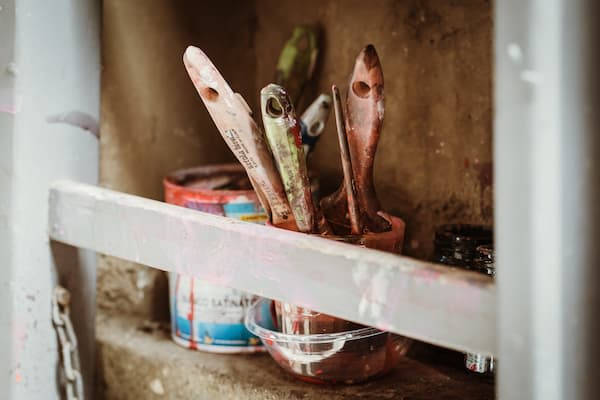 While interior painting is something a homeowner should consider as a DIY project, painting the exterior of your home should be left to professionals. There is serious risk involved when painting your home's exterior, especially if you live in a two-story home. When choosing exterior colors, there are plenty of options, but some exterior colors help you sell your home better than others. Parade Magazine recently surveyed home selling experts about top colors to paint the outside of your house, and you should reference their guide.
Paint color trends change often. Be sure to stay on top of the latest updates.
Black is one of the most popular colors to paint the exterior of your home in 2023. But this was not the case in 2022. Be sure to find updated trend guides to help you choose a color that will increase your curb appeal.
Siding can be a good option, if you can get a good price.
Replacing the siding on your home can be expensive, especially when compared to painting. However, some siding options are less expensive. It depends on the materials you choose and the season, so shop around.
Want to sell your Montecito home? Call a top selling Montecito Realtor to learn what can be done to sell your home for the most money.