Selling Your Montecito Home in a Mixed Economy
Inflation is cooling, but so are home prices. Jobs are available, but layoffs abound. Interest rates may or may not be increased soon. In other words, the economic news is very mixed right now, leading to many feeling a level of uncertainty. Amidst all of this noise, we all still have to live our lives and make the best decisions we can with the information at hand. So if you own a Montecito home and you're thinking of selling it, should you? Let's look at the most recent data and find out if it makes sense to list your home this fall.
Montecito Homes Are Still Selling Quickly
One indicator of the strength of a real estate market is how long homes are staying on the market. 37 days is the average amount of time homes are on the market in Montecito. Compares to other 'hot' markets across the U.S., this is lower. Naples, FL, for example, has an average DOM of 44 days. Austin, TX homes stay on the market for an average of 48 days. These markets were listed among the hottest in 2022, but are seeing a lot of fluctuations in sale prices and days on market.
The other interesting note around Montecito is the speed at which competitive homes move into pending state. Homes that are priced competitively in relation to comparable homes in Montecito are selling in 2 days at or above list price. This is a major distinction as markets like Boston, Las Vegas and Phoenix are seeing difficulty in selling homes that are competitive.
Less Price Dropping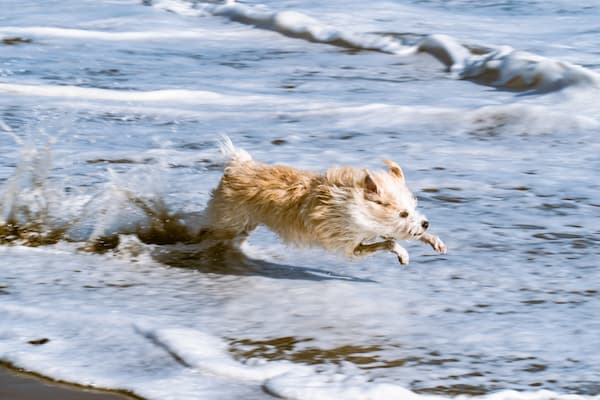 Compared to many housing markets right now, Montecito homes are not seeing sellers lower their prices at the same rate. In fact, only 16% of all listings have reduced their prices in Montecito. This is in comparison to 30% in Austin, 46% in Las Vegas, 18% in Naples and 24% in Chicago. This tells us that confidence in the Montecito housing market is still quite high, especially when compared to other real estate markets across the U.S.
Homes in Montecito also sell for close to list price. Most fall within 5% of the original list price, which is not common elsewhere. Even with higher average price points, homebuyers in Montecito are still willing to pay full price to live in our beautiful community.
National Interest in Relocating to Montecito
Despite the exclusivity, there is no shortage of interest in moving to Montecito from all across the nation, and the world. Global search traffic for terms like "buy a home in Montecito" or "Montecito homes for sale" has actually INCREASED despite uncertain economic times. This is a strong indicator that those looking to buy a home are looking in Montecito, especially those that live in more crowded urban environments.
The top cities for those that relocate to Montecito are San Francisco, Chicago, Boston, Austin and Los Angeles. With home prices dropping in most markets, Montecito homeowners looking for a change in scenery can look anywhere to find a fantastic real estate deal and sell their home with ease, given the strength of the housing market.
Thinking of selling your Montecito home? Contact top selling Montecito Realtor Maureen McDermut today.