20 Questions To Ask A Santa Barbara Realtor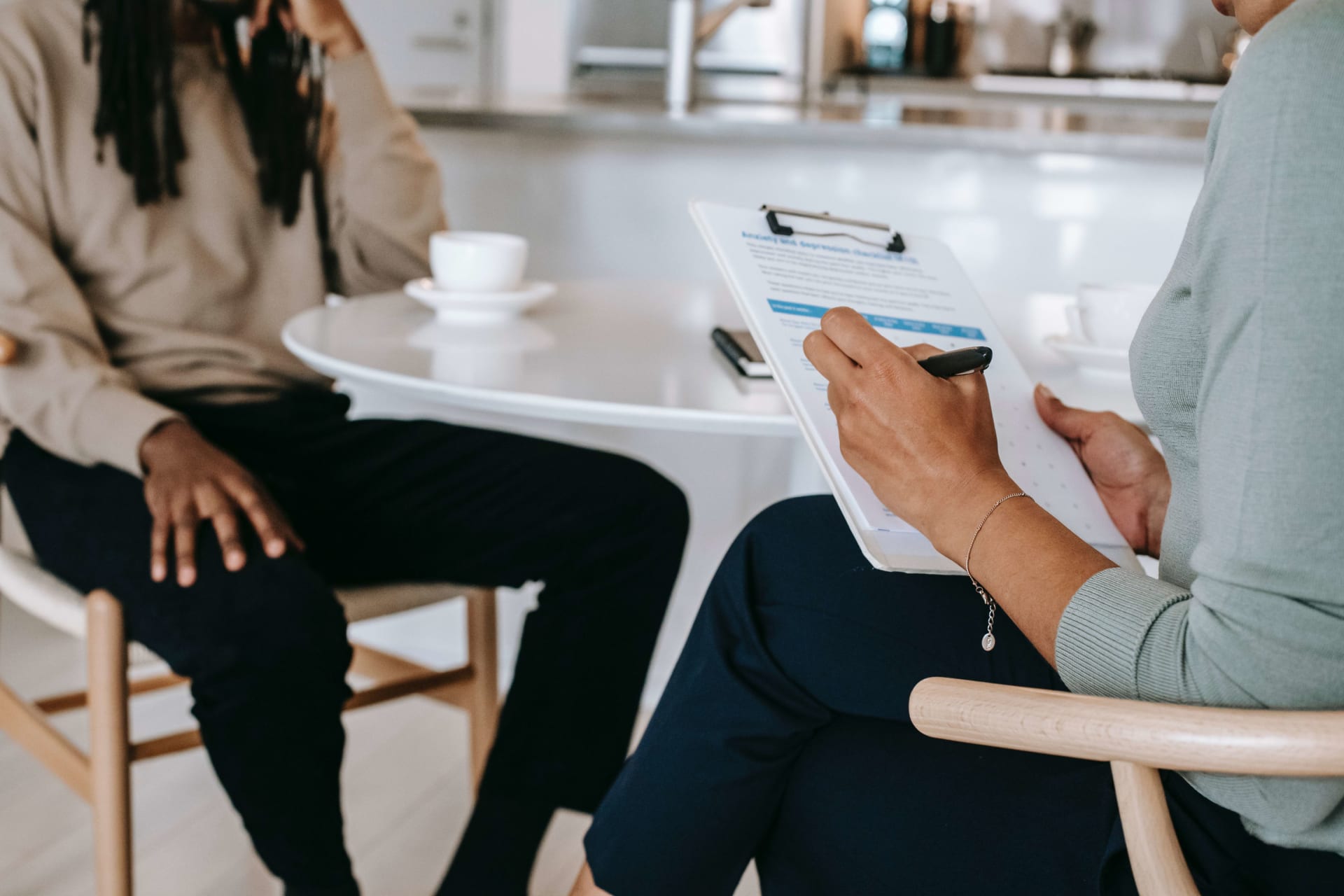 When selling your Santa Barbara home, you want to hire a real estate agent. Not all agents are the same, however. These 20 Questions will help you know who to hire to help you sell your biggest investment.
Do you work full or part-time as a real estate agent?

Full-time agents are likely to give you (and other potential home sellers) more time and attention. While there are part-time agents that will work very hard, a dedicated full-time Realtor is best equipped to market and sell your Santa Barbara home.


How many homes have you sold in my neighborhood in the past year or two?

Ideally, you want someone with a track record in your neighborhood and preferably in your price range. If you live in a city that has different property types (e.g. co-op, condo) see how much experience they have selling what you have.

The more stats and data the agent is willing to provide (houses sold, prices, average sale to list price ratio, average days on the market, etc.*), the more confident they are in sharing their expertise and their ability to sell your home.

*As with any stats, beware - they can be manipulated. Ask to see the raw data. For example, a house listed at $120K which was reduced / relisted at $100K and sold at $99K can be said to have a sale to list price ratio of 99% but when compared to the original list of $120K, that ratio becomes 82.5 percent. Reported "days on market" can be reduced in some locales by taking down the listing and then re-listing or simply re-listing the home with another agent. Also, a great average days on market (DOM) in a hot market is vastly different in a slow market. If you are able to determine the average DOM in your market, you can better gauge how a local agent is doing relative to the competition. But this is not an exact science.



How many sellers are you representing now?

A busy agent may be too busy and an agent with no clients may have more time to market your home. It also helps if the agent can provide you with photos of current listings.



What aspects of the transaction will you personally handle and which will be delegated to others?

Most agents delegate, so do not let that be a negative. But you want to know the extent of your agent's work and involvement in the process. This question will also test the agent's knowledge of the process: marketing/advertising/signage, open houses, negotiation of price and terms, qualification of buyers, contract negotiation, title, home inspections, closing.



Do you have experience navigating buy/sell situations?

In today's Santa Barbara real estate market, it may be critical to be buying and selling a home at the same time. With homes selling quickly, once you have an offer accepted, you'll need an agent that is skilled in dealing with simultaneous transactions.



At what price do you think my house will sell in the current market? And why?

This will give you an understanding of the agent's knowledge of the market and their thought process in pricing your home, the most important decision you'll have to make. An experienced Realtor will refer to the recent market data, the current pool of comparable homes on the market, and your home's condition and amenities in giving you an answer. Make sure they factor in the "unzillowables". Also, if they rely solely on a value based on Zillow or any computer generated home value, run.

Can you give me a written CMA and a list of homes currently on the market?

All agents should give you a written comparative market analysis (CMA). The detail (or lack thereof) of the report will tell you a lot about the agent and their knowledge of the market. If there are comps in there you know are crappy, play it cool and ask the agent why so-and-so's home is comparable. Their answer will be revealing.



What is your advertising and marketing plan for my house?

A blend of online and offline marketing will reach a broader spectrum of buyers. Know the manner and frequency of advertising and any open houses. The issue of open houses is hotly debated by professionals, many who feel they do not produce buyers. There should at least be an open house for other brokers, especially for buyers' brokers.

Photos: The more photos a listing has, the more attention the home will get. Ask how many will be taken and by whom. A professional photographer is preferable. There is an ongoing debate whether video is necessary for a listing to sell. A video of the home and/or neighborhood, done by a professional videographer makes your home stand out from the rest. And, it suggests an agent who is up on trends and new technology.

Ask to see sample marketing materials. All agents will list your home in the local MLS and their website (make sure they have one) so that's a given. You want to know what else will be done. Compare it to the marketing plan & materials of other agents.



How long must I list my house with you?

Most consumer experts say a three month or less listing period is preferable. In this market, that may not be enough time to evaluate the abilities of your agent but you can always renew the listing agreement. If you have the free right to cancel the listing agreement (if you are unhappy with the agent), the term is not that important.



How long have you been a real estate agent and how much education have you received?

An agent with at least four years experience shows a dedication to the profession and an ample opportunity to acquire a good sense of the market. As far as education goes, by law, agents are required to take classes to keep their license in good standing -- so look for education that goes above and beyond their minimum requirements. A well educated and experienced agent is worth their weight in oil.



Is your real estate license in good standing and have you ever been subject to a client complaint?

There are websites to check an agent's license. Ask the agent to provide it to you.



Can you provide me the names and phone numbers of past clients as references?

Ask if any of the references are relatives. Check out the references.



Do you work with stagers or will you stage my home?

In this market, your house has to be dressed to sell. Home staging is a must. It is one thing to take a listing and market it and quite another to sell it. Ask the agent to make suggestions to improve the salability of your home - it will probably involve your kitchen and baths, the most common areas of buyer interest and generally the best home improvement return on investment (ROI).



How often will you communicate with me?

Ideally, your Realtor should communicate with you regularly, updating you with any new information/concerns. They must inform you of all offers. They should have email and be reachable most of the time should you have a question or concern. Ask when they are not reachable.



Why should I hire you over your competition?

The agent should have a ready answer. Most consumers are looking for a real estate agent who is:



Honest
Experienced in the local market
Excellent negotiators
Readily available by phone or e-mail
Good communicators
Quick to return calls or emails
Friendly
Analytical
Successful in getting results

May I see the documents I will have to sign?

These should include, of course, the listing agreement and sales contract. If the listing agreement does not have a cancellation clause, ask if you can cancel if you are unhappy with the services. If you have the free right to cancel, the length of the listing agreement does not matter much. Read all documents and ask questions if you don't understand anything. There are several types of listing agreements. Like any legal document, I strongly advise it be reviewed by an attorney. Compare listing agreements provided by other agents.



What will be my closing costs?

This helps sellers understand the process more completely. And understanding removes anxiety.



Can you explain the process to me?

This will give you all the steps involved in selling a home and why an agent is a valuable expert to have on your side.



Do you have a website and/or blog?

Virtually all agents have a website. Visit it to get a sense of the agent and the brand. Not many agents have blogs so don't hold it against them. But if they do have a blog, visit and read their posts and comments. In my (biased) opinion, you will get enormous insights into the agent's personality & local expertise, among other things.



What haven't I asked you that I need to know?

This catch-all can prevent surprises later on.
When you are ready to interview Realtors, contact Maureen McDermut. Be sure to ask the 20 questions above and any others you may have!